Exemplar dishes up free meals for care workers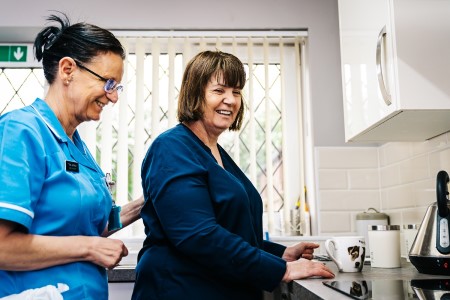 Nursing home provider Exemplar Health Care is offering employees access to free meals and food deliveries during the Covid-19 crisis.
The company is offering extra support to all of its staff across 32 care homes including free meals for all employees during shifts to relieve the need to leave the care home to get food or bring sustenance into work.
The support package also includes takeaway pizza delivery for all staff, every week, at each care home.
In addition, workers will receive a free food ordering service and 10% off their food shop by ordering their personal shopping through catering supplier Birchall Food Service.
Furthermore, Exemplar is offering financial support for employees whose children are eligible to receive free school meals, equating to £2 per child per shift worked Monday to Friday during term time.
Exemplar Health Care HR director Lynne Waters said: "As a thank you for their continued hard work, we have launched this package hoping that it will make their lives easier at this difficult time."
She added: "As the government continues to control social contact and limit travel, we recognise that some people might struggle to get to and from work if public transport is reduced or cancelled, so taxi journeys will be remunerated."
Exemplar is meanwhile purchasing iPads for all care homes to keep service users in touch with their family members and friends via video calls.
Workers are also being given access to an employee Assistance Programme with a 24-hour helpline and free counselling.
Other News