£450,000 refurbishment revealed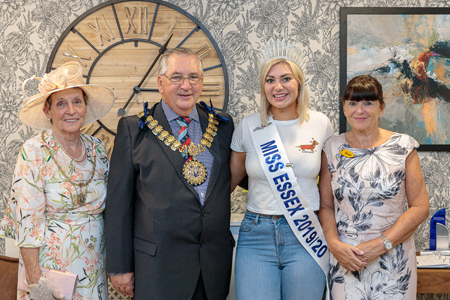 Hallmark Care Homes' facility in Leigh on Sea, Essex has unveiled its £450,000 refurbishment to the general public with help from the Mayor, Councillor John Lamb and Miss Essex beauty pageant winner, Georgie Goodey.
Admiral Court, which provides residential, dementia and nursing care, offered tours to over 50 inquisitive guests and revealed the new facilities its 60 residents will enjoy at an official grand launch event recently.
The event was aided by the Mayor of Southend, Councillor John Lamb who spoke at the event which marked the end of the homes eight-month refurbishment.
He was assisted in his efforts by George Pearl, chair of the Southend Dementia Action Alliance and Hallmark Care Homes, head of relationship centred care April Dobson who presented the home with two dementia awards at the event. This included a dementia friendly award from the council and an Outstanding Relationship Centred Home in Dementia Award for achieving all outcomes of Hallmark Care Homes Together Dementia Strategy.
Facilities now include a farmhouse kitchen which will encourage residents to get more involved at mealtimes, an indoor potting shed and an upgraded café, hairdressers, therapy room and pub.
The cinema room has also had an extensive refurbishment with the introduction of £22,000 audio visual package which now includes sports and movies provided by SKY TV.
General manager, Susan Cruse says: "We had a fantastic day at the home's grand relaunch event. The refurbishment will make a huge difference to the residents' lives at Admiral Court. We have new facilities and our existing facilities have been upgraded to enhance choices and opportunities within the home. We are proud to have such an amazing environment."
The Mayor of Southend, Cllr John Lamb, says: "It has been a wonderful occasion and to see the relaunch of Admiral Court Care Home is fantastic. The work that has been done but the friendliness not only of all the residents, but of the team has been really great!"
Other News
Featured Supplier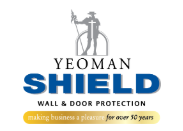 Celebrating 50 years in the wall & door protection market in 2016 made Yeoman Shield mindful of how important stability and longevity is for both vendors and purchasers, in times which are not without their uncertainties, in the business world. A strong, independent company, being able to offer a core of functional wall & door protection products...