Dechoker at Care Show 2017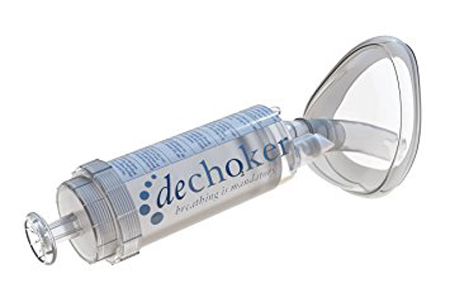 Dechoker UK is pleased to announce that it will be showcasing its new Dechoker product at this year's Care Show 2017.
Providers will undoubtedly be aware that choking is an inherent danger within the care sector, and the speed at which tragedy can occur. When a person is choking, the lack of oxygen is likely to cause brain damage within eight minutes and death is probable after just 10 minutes.
The Dechoker is a manually operated device which can be used to remove the obstruction causing the choking emergency, and is specifically designed to be simple and easy to use with minimal instruction.
Measuring less than 30cm in length it is also practical to locate wherever there is a risk of a person choking. Used in conjunction with existing first aid procedures, Dechoker employs the familiar CPR mask to cover the mouth, and a sealed cylinder to create a vacuum which draws the blockage from the airway allowing breathing to return to normal.
Other News