Marbrex wall systems at Health Care Plus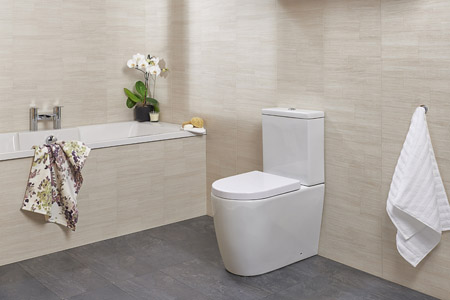 Marbrex will be showing its range of decorative wall and ceiling panels at the 2017 Health Plus Care Show, which will be held from 28-29 June at EXCEL London.
This stylish and versatile panel system replicates the look and feel of marble, wood and stone but without the weight and high installation cost of the natural material.

Designed mainly for use in bath and shower room installations, Marbrex is a stunning alternative to paint, wallpaper, tiles and other wall covering systems.

Available in a wide range of widths, colours and patterns, from traditional to the more contemporary, there is a design for almost any room in the care home environment.

Using panel based systems such as Marbrex and its big sister – the metre-wide Roomliner, has many advantages over conventional methods of decorating such as tiles, paint or wallpaper. The large panel format means it is quick to install, it is totally moisture resistant and because there are no grouted joint, it is easy to clean and will not harbour mould and germs.

The Roomliner, wide panel format also means a typical shower enclosure is quick to install and can even be fitted over existing tiled substrates. Because there are no grouted joints to the system, they are also hygienic, easy to clean and will not harbour mould and germs

Marbrex and Roomliner panels also provide a degree of insulation to the room and so helps reduce condensation.

Marbrex and Roomliner are brands of Swish Building Products.
Other News