Weighing scales for people with dementia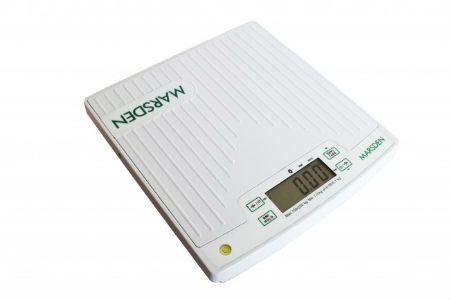 UK-based weighing scales manufacturer Marsden Weighing Group has launched two new weighing scales for people with dementia.
The floor scale and high capacity wheelchair scale have been issued with white bases - a recommendation to Marsden by dementia experts - making them suitable for those with visual/spatial problems.
Dementia patients will often find it difficult to differentiate between different textures and colours. Shiny surfaces may appear to be wet, and dark surfaces may look like black holes. Weighing scales with a black platform, therefore, may cause confusion and anxiety.
White bases have been made available on the M-650 Wheelchair Scale and M-420 Floor Scale, alongside the standard black base versions. These scales were chosen as they are Marsden's best-selling wheelchair and medical floor scales.
Marsden's managing director, Richard Black, says: "Reports show there is a link between weight loss and dementia, so we want to make it as easy as possible to weigh patients with dementia.
"The M-650 and M-420 are the first Marsden medical scales to be available in white, and allow patients with vision and colour misconceptions to feel more comfortable in their surroundings."
Operations director, Mark Coates, adds: "Both our new white scales are Class III Approved, so legal for medical use. We wanted to make sure there was a suitable scale, whether a dementia patient was in a wheelchair or not, hence the decision to launch two white scales.
"We're always willing to hear from experts in any given field and work on new scales such as these. It helps make our medical scale range more versatile and suitable for all users."
Other News