Streamline staff management for 2017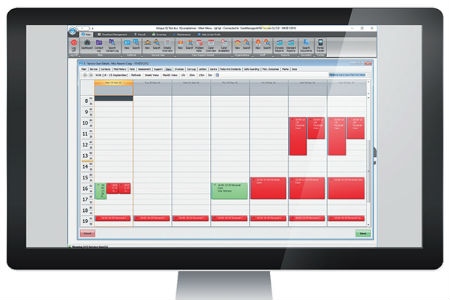 Streamlining staff management using IQ:careplanner is the perfect solution for a brighter future, says workforce management software developer UniqueIQ.
UniqueIQ released IQ:careplanner in November, tailoring its successful remote workforce management solution towards the specific needs of the care industry after acquiring Care Planning System.
With intelligent features such as time and attendance monitoring, a 'best matched' staff assignment system, an online portal for client data and national living wage compliance capabilities, this new care planning tool streamlines home care management, improving service and reducing costs to transform the way the industry operates.
David Lynes, director of UniqueIQ says, "IQ:careplanner is the result of many years' experience working with care industry clients. Numerous home care providers used IQ:timecard, our original remote workforce management system to schedule their staff. Through our involvements with them it was clear that a new, custom solution was needed to cater to this complex sector and so, we created IQ:careplanner. With this simple to use tool, care companies can maintain excellent care even in the most challenging environments."
Tight budgets and time restrictions are often at the root of many problems faced by the home care industry, with every penny or moment wasted by any provider having a detrimental effect. With the help of intelligent staff scheduling based on location and skills, as well as real-time reminders of meetings and appointments, each working day can be planned efficiently, keeping costs down while service remains high.
With IQ:careplanner, communication is also greatly improved across the entire workforce, ensuring consistent levels of knowledge throughout the team. Not only helping nurses on home care visits, IQ:careplanner reduces the need for office processing of timesheets and other timely administrative tasks.
David Lynes, director of UniqueIQ adds, "It's clear that current home care planning procedures do not meet the changing needs of the sector – intelligent, automated, digital solutions such as IQ:careplanner could be the answer."
Learn more about the specialist care planning and management solution online at: http://www.uniqueiq.co.uk/
Other News