Validation Issues?
If you have not received your email validation link, please enter the email address that you registered with to request another validation link. Please also ensure that info@thecarehomeenvironment.com is added to your recipient white list:
Featured Supplier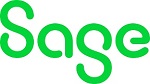 Streamlining care home operations
Many care home organisations are growing rapidly. As your organisation tries to achieve scale, it's challenging to monitor performance and keep financial processes running smoothly—especially across multiple locations. The Sage Intacct financial management platform enables you to automate for greater...
Upcoming Events
NEC, Birmingham
22 March 2023 - 23 March 2023
The King's Fund, London
Tuesday 28th March 2023
Hampden Park Stadium, Glasgow
18th April 2023
ExCel, London
26 April 2023 - 27 April 2023
Kings Place, 90 York Way, London, N1 9AG
18th May 2023
Villa Park Stadium, Birmingham
23rd May 2023