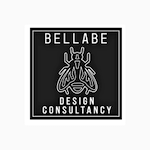 BellaBe Design Consultancy Ltd
93 Pelham Road

Thelwall
WA4 2HA
United Kingdom
07800911801
COMPANY INFORMATION
BellaBe Design provide their services with integrity and creativity, delivering commercially driven interior design solutions to the senior social living market. From improving the cost effectiveness of tendering through to designing dementia friendly environments and ensuring projects are delivered to plan.
BellaBe Design covers all aspects of the interior design process in this market, focused on cost effective, fit for purpose, creative solutions, extensive experience within the market enables Victoria to provide Bespoke Interior Design services with a commercial benefit focus. This service relies on a collaborative approach to design, listening to clients and understanding their needs is key to success. Excellent supplier relationships, built up over many years ensure recommendations are innovative and workable.
With over twenty years design experience and ten operating in the contract furniture and interior design for social living; delivering hundreds of interior design schemes, Victoria has developed design guides, delivered talks on design for dementia and enabled clients to realize their brands within their portfolio. Focused on the B2B market, key clients are care, healthcare, senior living and retirement living providers; Social housing, Housing Associations, Charities, and private care home organisations.
PRODUCTS AND SERVICES