Specialist dementia bathroom design guide launched by AKW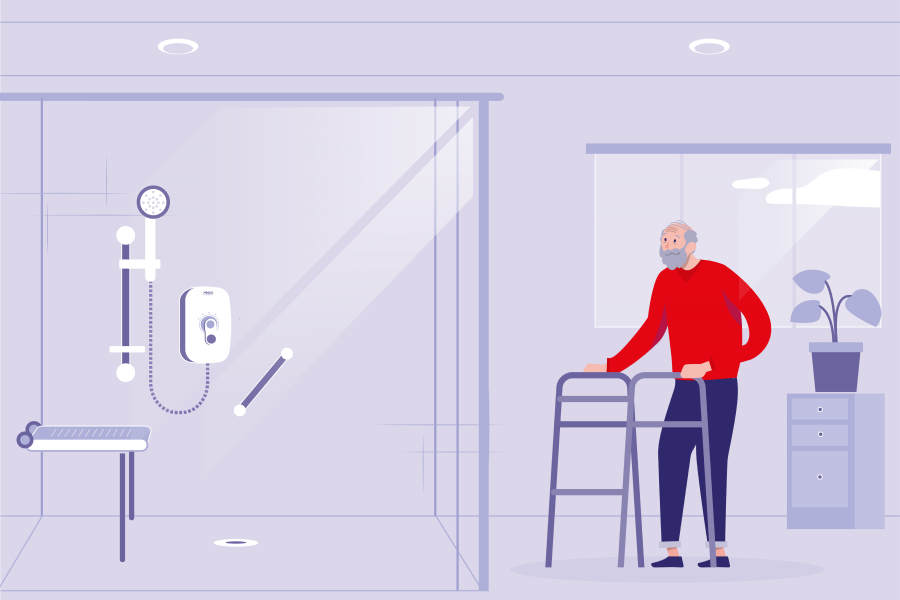 Accessible home solutions provider AKW has launched a new guide to creating dementia-friendly bathrooms.
Produced with advice and support from specialist dementia design advisers at the University of Stirling's Dementia Services Development Centre (DSDC), it offers best practice guidance on designing this important space.
The bathroom is one of the most challenging and dangerous places for a person with dementia and dementia-friendly design aims to compensate for the changes people experience when living with this condition.
Importantly, a dementia-friendly bathroom does not need to cost more than a standard bathroom adaptation, but the products and guidelines regarding colour etc. need to be followed to ensure maximum safety and comfort.
"The bathroom, despite being one of the smallest rooms to design in any building, is one of the most complicated. Indeed, there are at least ten tonal considerations within a bathroom or shower room," said DSDC senior designer Lynsey Hutchinson.
"These include tonal contrast for surfaces / critical planes such as walls, floors, doors, skirtings, sanitary ware and toilet seats which should achieve a minimum contrast of 30 points LRV (light reflectance value) in order to see one object against another," she added.
AKW head of product and marketing Stuart Reynolds said: "We have worked with the University of Stirling to translate the complex issue of dementia into practical design points that can be easily applied in any bathroom adaptation.
"The guide details the seven major dementia challenges that impact bathroom design and gives specific advice on what to install and where, to help overcome these issues. From flooring colour to lighting placement, the guide has it all."
AKW's Guide to Creating Dementia-Friendly Bathrooms is available to download from https://www.akw-ltd.co.uk/wp-content/uploads/2021/08/3121-AKW-Dementia-guide-12pp_LR.pdf.
See more about AKW Medi-Care Ltd
Other News
Featured Supplier

Meltemi  have been designing and manfacturing garments for the healthcare market for over 30 years.  We are key providers to the NHS, private healthcare, GP surgeries and residential care homes market across the UK. So whether its tunics for nursing staff, blouses and suiting for administrative staff or catering or workwear uniforms we have it...
Upcoming Events
Cardiff, Cardiff City Stadium
9th November 2021
Pavilions Of Harrogate, Railway Road, Great Yorkshire Showground, Harrogate, HG2 8NZ
16th November 2021