Care UK buddy programme boosting retention of new starters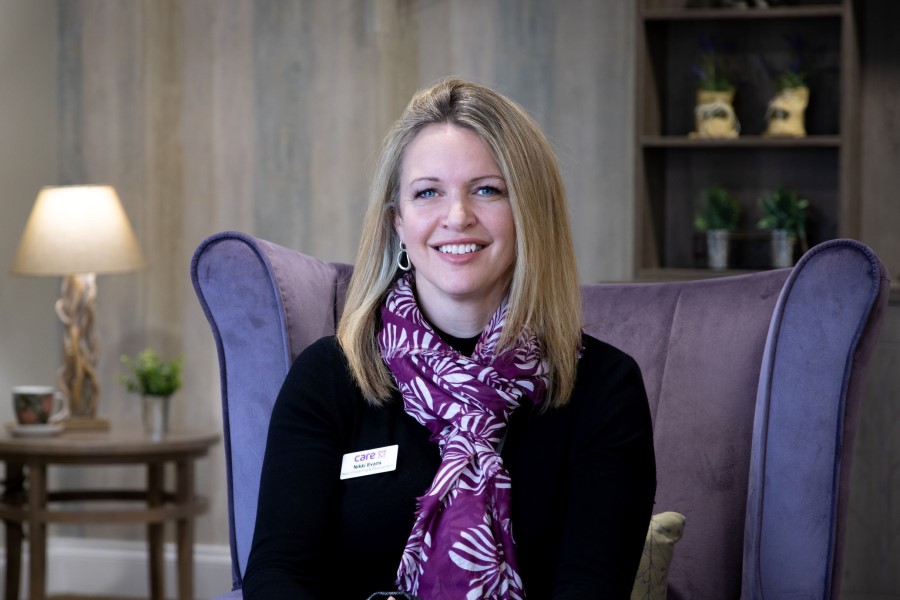 A buddy pilot programme for new starters at Care UK is boosting staff retention, the care provider has said as it launched the programme officially during Professional Care Workers' Week earlier this month.
The buddy programme was piloted by Care UK last year with a target to recruit 125 buddies across the organisation to share best practice across the organisation.
It has been widely embraced by Care UK, resulting in the recruitment of 590 buddies by the end of August.
"The combination of the selection criteria and the sheer number of successful candidates in the first 10 months of the scheme mean it is making a real impact. We're seeing colleagues take the buddy role and use it as the first step in their career pathway towards team leadership," said Care UK head of learning and development Nikki Evans (pictured).
"We're also seeing a significant rise in the retention of our new starters. All this, together with our ongoing focus on the individual, means that in colleague development terms we are futureproofing the organisation by nurturing our own talent and instilling a consistently high level of professionalism," she added.
Care UK has given the buddy function a structure with training and mentoring, opportunities for buddies to interact with others from across the organisation and the potential for career development.
The organisation introduced the buddy programme at the same time as a relaunch of its induction programme so that the two could work hand in hand.
The aim of the programme is to match each new colleague with an experienced buddy within their care home.
This ensures that they feel part of the organisation with the support to build their confidence from the word go. While a new starter and their buddy are officially paired for 12 weeks, the buddy remains a friendly face beyond that timescale.
As well as assisting a new starter with early appointment needs such as induction, making introductions and finding their way around the home, a buddy is also an ambassador for Care UK with a remit to instil the organisation's values and beliefs and share best practice with their new colleague.
They act as an informal resource on procedures and are there to answer any questions a new starter might have.
This is achieved via day-to-day working together and a weekly catch up, either in person or by phone.
Other News
Featured Supplier

Founded in 1955, based in Ross-on-Wye, UK. A privately-owned company with over 65 years of British innovation in waste disposal management.
Haigh designs and fully manufactures a well-established range of Haigh bedpan disposal macerators that are trusted by hospitals and care facilities throughout the UK and around the world. The reliable...
Upcoming Events
Birmingham, NEC
13-14 October
London, Epsom Downs Racecourse
19th October 2021
Cardiff, Cardiff City Stadium
9th November 2021
Pavilions Of Harrogate, Railway Road, Great Yorkshire Showground, Harrogate, HG2 8NZ
16th November 2021