HomeSmiths, Tulip webinars to share care home refurbishment expertise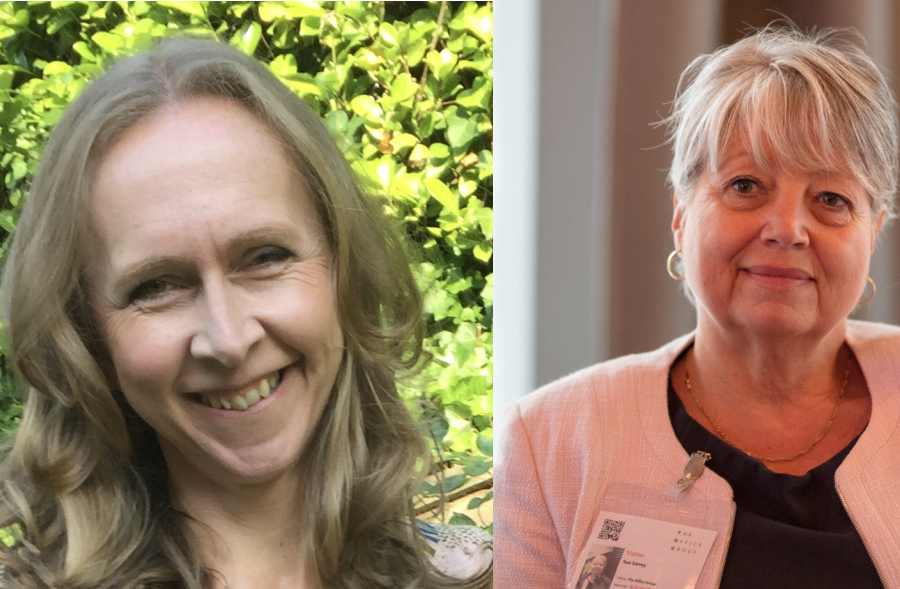 HomeSmiths and Tulip Care Environments have joined forces to host a pair of free webinars on refurbishing established care homes and keeping them marketable.
The Accora webinar sessions, which take place on 30 September and 7 October, will explore what visitors look at on their journey through the home and how homeowners can utilise some good and economical suggestions for keeping their home to the best standard it can be.
HomeSmiths director Jacqui Smith (pictured, left) and Tulip Care Environments director Sue Earrey (pictured, right) will cover maintaining homeliness, supporting dementia residents and those with sight impairment through changes in their living environments.
Learning outcomes expected to be gained from the sessions include:
• Knowing competition, meeting market demands and creating the best first impression.
• Designing for residents and their needs.
• Making best use of existing space.
• Practical and cost effective interior design tips.
• What is possible through a different set of eyes.
"This last year we've heard and been party to webinars about care home design and interior design almost always focusing on the new build care home sector," said Smith.
"As Vic Rayner pointed out in a recent webinar, what support is there for older care homes with smaller budgets?," she added.
Smith and Earrey will explore with smaller care home groups and individual operators how to make this happen.
"You want to feel hugged as soon as you walk through the doors of a care home when looking to place a family member there," said Earrey.
The registration page for the free sessions can be found at https://accora.eventsair.com/refurbishing-established-care-homes-and-keeping-them-marketable/register-now/Site/Register.
Other News
Featured Supplier

 
 
Wireless Radio Nurse call systems are now commonplace in nursing and residential homes, with Medicare now serving over 100,000 residents around the UK. Due to their ease of installation our Nurse call systems can be quickly and efficiently installed in any home. Our advanced technology has proven to work in the most challenging...