Barchester Healthcare opens tap on Malvern care home construction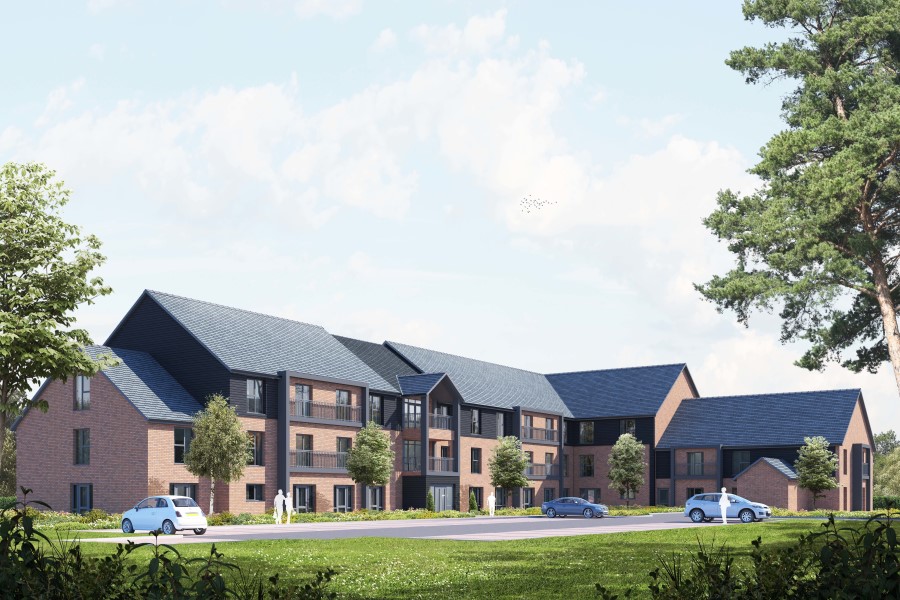 Barchester Healthcare has kicked off construction of the 66-bed Elgar Court care home in Malvern, Worcestershire.
Construction of the £6m, three-storey development, set to be completed in late 2022, is being tackled by J Tomlinson.
The ground floor will consist of the main kitchen, laundry room, plant room, staff offices, hairdressers, a large lounge and 18 bedrooms.
The first floor requires a separate specification to the ground floor and second floor as this will be specifically dedicated to accommodating dementia care residents.
This specialised floor will contain 27 bedrooms, two lounge areas and a large dining area.
Works to be undertaken by J Tomlinson also include creation of garden landscaping and parking for 27 vehicles.
J Tomlinson is currently working on the sub-structure with the main build due to commence later this year.
"We're excited to be working with Barchester Healthcare on the creation of their newest care home," said J Tomlinson care division director Tony Shenton.
"Working in the centre of a popular residential estate with nearby industrial units, our core focus will revolve around minimising disruption to local residents whilst working closely with our client to deliver a high-quality facility that facilitates the provision of first-class, resident-centric care," he added.
Barchester senior property development manager Andrew Williams said: "We are really excited to get this project under way. Elgar Court care home will be a fantastic addition to the local community."
Other News
Featured Supplier

Founded in 1955, based in Ross-on-Wye, UK. A privately-owned company with over 65 years of British innovation in waste disposal management.
Haigh designs and fully manufactures a well-established range of Haigh bedpan disposal macerators that are trusted by hospitals and care facilities throughout the UK and around the world. The reliable...