Recruitment platform aims to sign up 100,000 social care staff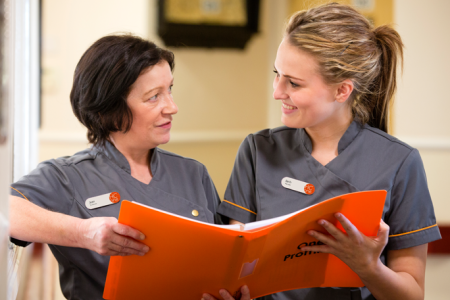 Join Social Care, a recruitment platform previously operated in partnership with the Department of Health and Social Care (DHSC), has launched an independent offering to attract 100,000 new candidates into the UK care sector.
The platform, which will connect those interested in a career in care with providers nationwide, aims to address care sector vacancies as well as to put people back to work from industries impacted by the recession.
The www.JoinSocialCare.co.uk platform, originally launched with DHSC in May, will specifically target the retail, hospitality, travel, fitness and the arts sectors.
Join Social Care, which will now operate with total independence from DHSC, is actively recruiting both carers and providers as it seeks to address the sector's urgent capacity issues.
"We've demonstrated our value as a platform over the past year by filling thousands of roles and connecting new carers with care providers throughout the UK," said Join Social Care director Martin Warnes.
"We'll now build on this momentum independently, and accelerate the volume of both candidates and providers we work with. The plain fact is that many care providers are having to pay over the odds for recruitment agencies or online advertising, both of which often fail to add any real value or return on investment," he added.
The UK Commission for Employment and Skills estimates that an additional 500,000 carers will be needed to complement the nation's existing 1.5m workforce by 2022.
UK unemployment meanwhile is forecast to hit 2.6m this summer, equating to 7.5 per cent of the nation's working-age population.
"At a time when millions of people are looking for work, and the care sector continues to face a chronic shortage of carers, there's a natural bridge for us to build here in bolstering the sector, putting people back to work and enabling providers to deliver greater levels and quality of care," said Warnes.
Other News
Featured Supplier
STJ Projects Ltd provide bespoke joinery solutions to your Care Home projects. Originally a Joinery subcontractor, we have grown and developed our services over time to ensure we meet the needs and requirements of our clients. Our experienced joiners can manufacture and install all manner of timber products, from the construction of a building,...