Hunt chases government on social care reform plans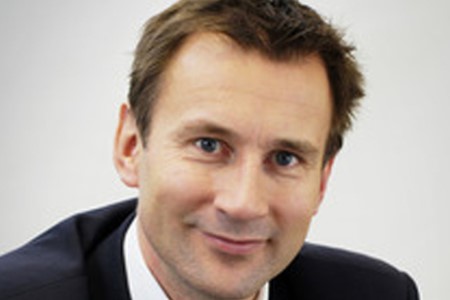 Health and Social Care select committee chairman Jeremy Hunt has pressed the government for detail on plans to reform social care, calling for a genuine long-term solution after previous "false dawns".
In a letter to care minister Helen Whately, Hunt (pictured) expressed disappointment that ministers had failed to address key recommendations made in the committee's Social care: funding and workforce report including a £7bn per year investment by 2024 and a plan to streamline the training of social care workers.
"I am disappointed that the government has provided no more detail on its long-term plans for social care in its response to the committee's report, nor its process or timeline for developing these plans beyond stating that they will be brought forward 'this year'," wrote Hunt in the letter.
"It is clear that long-term issues in the social care sector left it particularly vulnerable to the impact
of the pandemic, and hampered the government's ability to respond to the crisis in social care," he added.
Hunt continued: "It has never been more urgent to bring forward a long-term solution to the issues facing social care and after so many false dawns it is vital that 'this year' means exactly that.
"I am very pleased that you are joining us on 24 February to discuss workforce burnout in the NHS and social care. I hope you will be able to provide more detail then on how the Government is developing its plans for the social care workforce, and for social care more generally, in the coming months."
Other News
Featured Supplier
Global leader in gas appliance manufacturing
Striving for reliable and consistent quality
In order to supply innovative heating appliances that make our lives more comfortable, Rinnai must develop and provide appropriate products while paying close attention to modern demands and problems. This requires advanced developmental and...