Aedifica acquires Excelcare Essex trio for £40m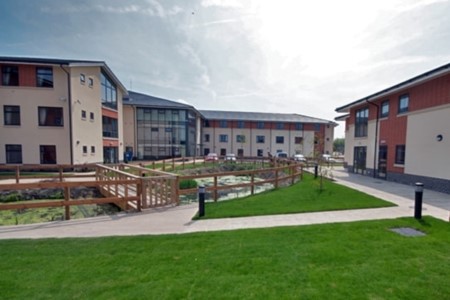 Belgian real estate investment trust Aedifica has acquired three care homes in Essex from Excelcare for £40m.
The trio – Abbot care home in Harlow, Stanley Wilson Lodge in Saffron Walden and St Fillans in Colchester – have a combined accommodation capacity of 263 units.
Constructed between 2010 and 2016, the properties are purpose-built care homes with single bedrooms offering ensuite facilities.
The care homes are operated by Excelcare, a family-owned company with more than 30 years of experience in the UK elderly care sector.
Aedifica said it welcomes its new partnership with care home operator Excelcare.
"We are very pleased to announce that Aedifica continues the expansion of its healthcare real estate portfolio in the United Kingdom with the acquisition of 3 fully operational care homes for approximately £40m," said Aedifica chief executive Stefaan Gielens.
"They are operated by Excelcare, marking a new collaboration between Aedifica and an established elderly care home provider," he added.
The care homes are let on the basis of new irrevocable 30-year triple net leases.
The initial net rental yield amounts to approximately 5.5 per cent.
Other News
Featured Supplier

Imprint Plus™ prides itself on helping businesses connect with their customers in a deep meaningful way. Not only displaying their brand with the right look and feel but also building custom solutions to convey the businesses core values and message. Balancing quality and cost with a custom solution is where Imprint Plus™ has helped 37,000...