Free PPE until June for adult social care providers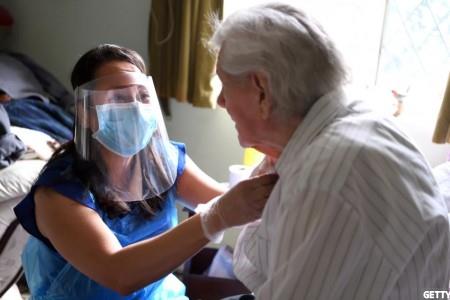 The Department of Health and Social Care (DHSC) has extended the provision of free personal protective equipment (PPE) to care providers until the end of June.
Following the initial announcement in DHSC's adult social care winter plan of free PPE provision to health and social workers until March, the scheme has been extended until the end of June "to better support this critical stage for vaccination and mass testing programmes".
CQC-registered residential care homes and domiciliary care providers may register for the DHSC PPE portal.
Providers will have received an invitation to the email address they have used to register with the CQC.
The guidance page for the PPE portal has the current order limits for social care providers, which varies depending upon the size of the provider.
DHSC will keep order limits under review to make sure these are based on the latest public health guidance, Covid-19 trends, PPE requirements modelling and analysis, and provider feedback.
The department said care providers should not use the portal to order PPE for non-Covid requirements and should obtain this through normal channels.
Adult social care providers who are not CQC-registered and therefore not covered by the PPE portal should contact their local resilience forum (LRF) where it is continuing to distribute PPE, or local authority if the LRF has stood down regular distribution, to obtain their free PPE provision for Covid needs.
These providers should contact their local authority for more information.
Where there is an emergency need, all adult social care providers can access the emergency PPE stockpile held by LRFs.
Where this need is urgent and PPE is required within 72 hours, providers can access PPE through the National Supply Disruption Response (NSDR).
The NSDR can mobilise small priority orders of critical PPE to fulfil an emergency need. The helpline is available 24/7 at 0800 915 9964.
Other News
Featured Supplier

 
 
Wireless Radio Nurse call systems are now commonplace in nursing and residential homes, with Medicare now serving over 100,000 residents around the UK. Due to their ease of installation our Nurse call systems can be quickly and efficiently installed in any home. Our advanced technology has proven to work in the most challenging...