Channel 4 commissions film set in Covid-hit care home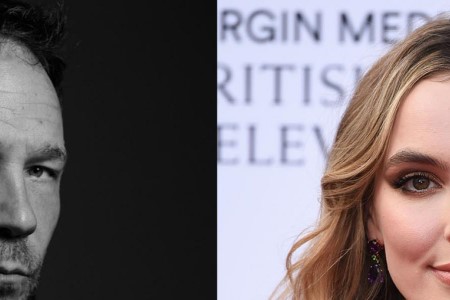 Channel 4 has commissioned a film set in a fictional Liverpool care home at the onset of the Covid-19 pandemic last spring.
The drama, provisionally titled Help, is centred on a young female carer and a 47-year old male resident living with young-onset dementia who form a bond prior to the pandemic.
Channel 4 said the film will show the psychological impact on carers as they "tirelessly fight tooth and nail, ill-equipped, poorly prepared, and seemingly left helpless by the powers that be".
Caroline Hollick, head of Channel 4 Drama, added: "This extraordinarily powerful show is right at the heart of what Channel 4 drama is all about – it will shine an unflinching light on the terrible events of 2020 through telling us a compelling, heart-wrenching relationship story."
The leading roles will be played by Stephen Graham and Jodie Comer (pictured). Filming will kick off next year.
The drama will be directed by Marc Munden and written by Bafta-winner Jack Thorne, who adapted Philip Pullman's His Dark Materials for BBC One and wrote Channel 4's National Treasure.
"30,000 people have died unnecessarily in these care homes because of the indifference and incompetence of our government. Hearing the stories of those at the frontline, having people break down in tears on Zoom in front of us has been incredibly moving and galling," said Thorne.
"Getting the story right will be incredibly important, we are aware of the pressure upon us, this has to be written and made with anger and precision. We hope we do it justice," he added.
Other News
Featured Supplier
STJ Projects Ltd provide bespoke joinery solutions to your Care Home projects. Originally a Joinery subcontractor, we have grown and developed our services over time to ensure we meet the needs and requirements of our clients. Our experienced joiners can manufacture and install all manner of timber products, from the construction of a building,...