Green: Spending Review leaves social care in the cold
Care England has condemned extra funding for social care unveiled by Chancellor Rishi Sunak in his Spending Review as leaving the sector "in the cold" as it battles the pandemic this winter.
The funding settlement allows local authorities to increase their core spending power by 4.5 per cent, with extra flexibility for council tax and adult social care precepts.
Together with £300m of new grant funding, Sunak said the Spending Review gives local authorities access to an extra £1 billion to fund social care.
Care England chief executive Professor Martin Green (pictured) said the new money is "too little and too late" and a "drop in the ocean" in comparison with the NHS and the challenges that the social care sector faces.
"Of course £1 billion is welcome, we welcome every penny. Unfortunately on previous occasions when the government gave huge amounts of money to local authorities it did not reach the front line so we have grave concerns about the delivery mechanism," he added.
Green continued: "The Chancellor said that there would be 'access' to £1 billion extra for social care, split between adult and children's social care services most of which will be raised locally.
"The supporting documents also make refence to additional resources for the Better Care Fund. Care England will be examining the detail, but this is a drop in the ocean in comparison with what the sector needs."
Care England said it hopes the government will make good on its promise to bring forward proposals next year on its commitment to sustainable improvement of the adult social care system.
"This cannot wait any longer. If we thought 2020 was hard, unfortunately we have worse to come," added Green.
The National Care Forum (NCF) later slammed the Spending Review as a "catastrophe" that will "lead to reductions in the provision of care".
"The funding outlined in the review is completely and wholly inadequate…the government should be very aware that it's decision to ignore all the advice around minimum funding from the care sector, think tanks, the health select committee and local government, is a fundamental step backwards," said NCF executive director Vic Rayner.
"The Chancellor's statement must not be the end of this - we urgently demand the government to strengthen their commitment to provide adequate funding both for the short-term spending review period and to urgently address reform," she added.
Other News
Featured Supplier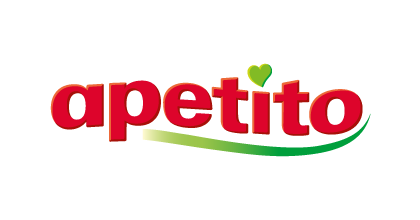 Who we are
Here at apetito, we work hard to produce nutritious, great-tasting meals for care homes across the UK.
It's how we bring food and people together that makes us different —and can make a real difference to those who may need it most.
We are dedicated experts - for over 60 years, our chefs and nutritionists have taken pride...