Frogmore hops on for £26.3m loan to build Westminster home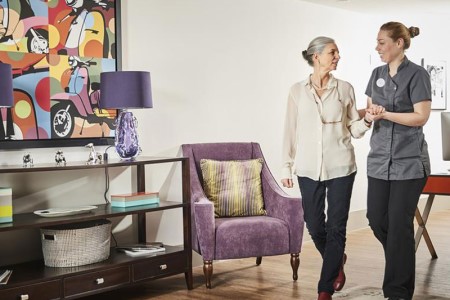 Real estate investment manager Frogmore has completed a £26.3m loan deal with OakNorth Bank to build a 35-bed specialist dementia care home in the City of Westminster.
The development located at 74-76 Prince's Square is the second in a portfolio of four specialist care homes that Frogmore is developing in London with specialist operator Loveday.
The first of the care homes, Chelsea Court Place, is open and fully operational, and currently at 100 per cent capacity with a waiting list.
Frogmore has two additional care homes in the pipeline – both in central London. As well as offering luxury facilities such as a cinema and library room, a spa and a private dining room, all the homes will have significantly more staff per resident than is the norm in the industry.
"Over the last 15 years, the percentage of people diagnosed with dementia in Westminster has increased by 32 per cent, yet despite this, the borough has the second lowest number of registered beds for dementia, with only three beds for every 100 patients," said Frogmore chief operating officer Andy Rogers.
"There is therefore a clear need for new specialist dementia care homes in the borough which is why we're delighted to be breaking ground on this new project and are grateful to OakNorth Bank's ongoing support," he added.
Other News
Featured Supplier

Intastop Ltd has been leading the way in the specialist fields of anti-ligature products and door and wall protection for over 20 years. This pedigree, combined with the company's commitment to new product development and leading edge innovation, ensures Intastop remains a leading manufacturer and supplier to the healthcare, public and leisure...