DHSC expands care home Covid immune response study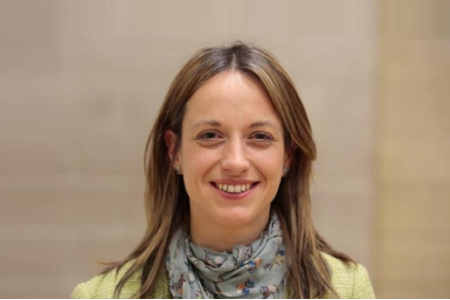 A government-backed study to test care home staff and residents for their immune response to Covid-19 is to triple in size to provide a detailed picture of infection in England.
Led by University College London (UCL), the Vivaldi 2 study will see 14,000 care home residents and staff tested quarterly.
The number of care homes taking part will increase from 100 to 340 - testing approximately 4,500 residents and 9,500 staff - working with a wider range of small chains and independent providers to ensure results are representative of all care homes in England.
The Vivaldi 2 study uses trained phlebotomists to draw blood from care home residents and staff, which is then used to test for the presence of antibodies for Covid.
This data is cross-referenced with swab testing in care homes to analyse prevalence of the virus over time.
Researchers will analyse how antibody and cellular immunity to the virus differs among different groups and help shape the planning and national public health response to Covid as well as wider social care policy.
These findings will help improve understanding of these vulnerable groups' immune response to Covid and help inform future treatments for the virus.
The Department of Health and Social Care said the study will provide a larger and more nationally representative sample of care home residents and staff, allowing the Vivaldi 2 team to provide more robust estimates across the population
In addition, it will link immunity data with epidemiological data to better understand the links between infection, demography and clinical outcome on the elderly and the impact of care home characteristics on the spread of the virus in the sector.
"Expanding this brilliant study, with the support of UCL, is another step towards improving our understanding of the virus. Testing people's antibody reaction to COVID-19 is crucial in helping us to control the spread of the virus, particularly amongst people who are vulnerable," said Care Minister Helen Whately (pictured).
"The more we know about this virus and are able to control it, the safer it will be for people in care homes," she added.
Other News
Featured Supplier

Meltemi  have been designing and manfacturing garments for the healthcare market for over 30 years.  We are key providers to the NHS, private healthcare, GP surgeries and residential care homes market across the UK. So whether its tunics for nursing staff, blouses and suiting for administrative staff or catering or workwear uniforms we have it...