Boost infection control with new natural flushable cleansing wipes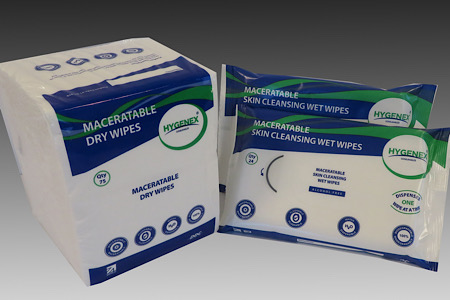 DDC Dolphin boosts infection control with flushable wipes Using unflushable cleansing wipes in care homes is a dangerous false economy that puts lives at risk, warns infection control specialist DDC Dolphin.
Low-grade wipes that cannot be macerated or flushed will block drains and damage expensive sluice room equipment – leading to machine downtime and a higher risk of infection, the company said.
Earlier this year, DDC Dolphin launched the UK's first 100per cent natural hygiene wipes that could be flushed, macerated or composted – without harming the planet.
DDC Dolphin's Hygenex biodegradable wipes are specially designed for hospitals, care homes and domiciliary care work.
They can be disposed of in bedpan washers, macerators, slop hoppers or toilets – without jamming machines or blocking plumbing.
The wet and dry wipes contain no plastic. Unlike other patient care wipes, they are manufactured from 100 per cent non-woven cellulosic material to make them eco-friendly.
The Hygenex wipes can be flushed directly into drains because they disintegrate soon after immersion, breaking down naturally into 100% organic, non-toxic substances.
The wipes are fully tested and compliant, passing all seven flushability tests set by the European Disposables and Nonwovens Association (EDANA) and International Nonwovens and Disposables Association (INDA).
"Trying to save a few pennies on a packet of low-grade wipes is a dangerous – and potentially expensive – false economy because you can't put them into a macerator," said DDC Dolphin marketing director Zoe Allen.
"If you do, you risk blocking the machines for hours or even days. That creates a major infection control risk – and unblocking the machine means extra maintenance costs," she added.
Allen said there is "no excuse for putting lives at risk by penny-pinching" because the government has recently added a further £546m to the Infection Control Fund for care homes.
For more information, contact Allen on 01202 731555 or [email protected], or visit the website https://ddcdolphin.co.uk.
Other News
Featured Supplier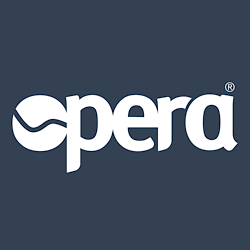 Welcome to Opera. Welcome to the trusted experts in beds and mattresses for long term care.
We have over 15 years' experience in designing and manufacturing life enhancing care beds and mattresses for care homes and other care settings.
Cleverly balancing extensive clinical benefits with desirable, elegant designs,...