Rinnai Sensei water heater series makes sense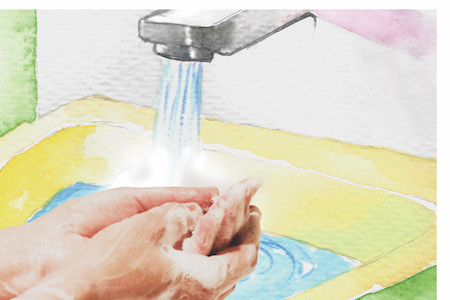 Rinnai is offering the first ever continuous flow hot water heating units manufactured with stainless steel heat exchangers to be available in the UK.
The Sensei N Series products gives a greatly extended working life at optimum performance to each of the four models in the range.
This new generation of high efficiency, low Nox water heaters have maximum quality and reliability in hot water heating delivery for every possible site requiring limitless hot water with precise temperature control.
The four models are: the N1600i giving 954 litres per hour; the N1600e (external), also giving 954 litres per hour (at 50 degrees); the N1300i giving 775 litres per hour and the N1300e also giving 775 litres per hours of temperature controlled at 50 degrees.
The two 1600s have load profiles of XXL and are efficiency class A rated under ERP (96 per cent gross efficiency), while the 1300s are load profile XL and are also a gross efficiency of 96 per cent.
Other features include: flue up to 30+ metres for concentric, turbo fan, built-in controller as standard on both internal and external models, cascade cable assembly allowing multiple water heaters to be connected and function as one total and complete system.
Sensei N Series models also include built-in flue damper, air inlet filter, frost protection (minus 15°C on the internal versions and minus 20 °C on the external versions), easy convert manifold, controller as standard (lockable, set up of appliance, temperature set up to 75°C), easy connect BMS controls, and ultra-low NOx (less than 28mg/kWh).
Installers can contact the company direct in gaining access to the supply of units by calling 01928 531 870 or emailing [email protected].
Alternatively, use the smart online contact points 'Help Me Choose' or 'Ask Us a Question' on the Rinnai website homepage at www.rinnaiuk.com.
See more about Rinnai UK Limited
Other News
Featured Supplier

Imprint Plus™ prides itself on helping businesses connect with their customers in a deep meaningful way. Not only displaying their brand with the right look and feel but also building custom solutions to convey the businesses core values and message. Balancing quality and cost with a custom solution is where Imprint Plus™ has helped 37,000...