Exemplar home on the Tyne is all fine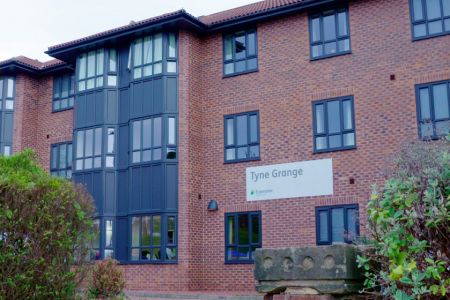 Complex needs care provider Exemplar Health Care has opened its first home in north-east England, Tyne Grange in Newcastle.
The £3.1m state-of-the-art complex will support 22 adults living with complex mental and physical health conditions.
The three-storey home is located on the site of the former Hillfield nursing Home, which, since being closed and then acquired by Exemplar Health Care, has been refurbished top-to-bottom from the inside.
Every bedroom is equipped with an ensuite wet room and the property has two one-bedroom apartments on the ground floor to accommodate residents who want to live more independently.
In addition, Tyne Grange has communal spaces, including landscaped gardens.
"This community-based home will provide person-centred care and rehabilitation that focuses on maximising independence, building everyday living skills, and empowering people to live as fulfilled lives as possible," said Tyne Grange commissioning home director Sam Cottam.
"It is extremely rewarding to be able to support 22 local people with complex health needs, and to provide over 100 stable and local jobs for those wanting to progress their careers," she added.
Other News