NCF, Leeds Uni research project presents findings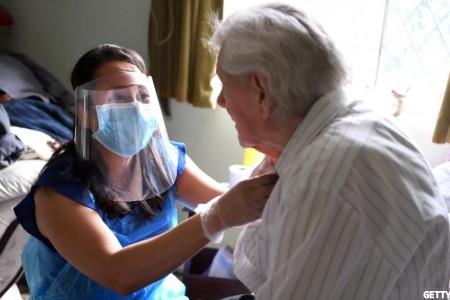 The National Care Forum (NCF) and the University of Leeds have presented the findings from research into the experiences of front line care home and NHS staff caring for older people with Covid-19 in England.
The study found systemic failings with the response in the early stages of the pandemic and highlights issues associated with endemic underfunding, limited integration across health and social care and a lack of wider recognition and value of the contribution of the care home sector and its staff.
The 'LESS COVID: Learning by Experience and Supporting the Care Home Sector during the Covid-19 pandemic' report urges immediate government action on the volume and processing of care home testing, PPE stocks and investment in the sector to enable better reward and recognition of the care workforce.
Funded by the Dunhill Medical Trust, the project captures the lessons learned about the symptoms, progression and management of Covid-19 in people aged over 65 years.
The report looked in detail at the clinical presentation and illness trajectory of Covid-19 in older people, what had worked well, or what more was needed, for providing the best care and treatment for older people in care homes.
The NCF said the research presents helpful strategies to manage the care and support of older people in care homes during subsequent waves of Covid-19.
"Many of the suggestions in this research involve actions that can be grasped by the sector; however, there are levers and actions needed that are beyond the control of the sector and need support and action from government," said NCF policy director Liz Jones.
"These include resolving the ongoing testing and PPE supply uncertainties; working in genuine partnership with the sector and putting the individual needs of older people at the heart of policymaking," she added.
The NCF urged care workers to familiarise themselves with the content and recommendations in the report as winter approaches amid a likely second wave of Covid-19.
The full report can be read here: https://www.nationalcareforum.org.uk/wp-content/uploads/2020/10/LESS-COVID-19-v2.pdf
Other News