Rinnai turns up heat for winter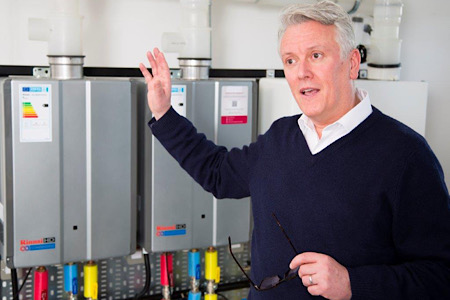 Hot water systems provider is gearing up its operations, products and services to meet and exceed the anticipated demand for temperature-accurate hot water delivery to care homes ahead of winter.
The company is positioning itself as an information hub for all questions concerning the delivery of on-demand, temperature controlled hot water units and systems for sites of every size as the country tackles the Covid-19 epidemic.
"We are allocating major levels of resources - with new and additional staff, a dedicated office and full technical support," said Rinnai managing director Tony Gittings.
"We all need ready access to continuous supplies of safe, useable hot water to ensure clean and sterile indoor environments throughout our daily lives to minimise any infection. This is paramount," he added.
Rinnai highlighted the advantages of its temperature-accurate proprietary technology for the delivery of hot water in care homes.
"The Covid virus has a fat-based envelope that makes it very susceptible to detergents and alcohol. Soapy water, or an alcohol-based disinfectant, are the best and easiest ways to clean hands and surfaces," said Gittings.
"Scientific and public health information consensus states, therefore, to use water above 25 degrees Celsius for washing hands. Hand useable hot water helps makes more foam and it is the soapy lather that kills the virus," he added.
For care homes with onsite laundries, Rinnai says the need forhot water supplies that can perform at the advisory rate of 71 degrees for three minutes set by the HSE is critical.
Furthermore, it is foreseeable that bacteria ratings for buildings could be introduced in care facilities, it added.
Rinnai says continuous-flow hot water delivery gives long-term solutions for complete system efficiency and lifetime efficiency of buildings. These claims have been verified by the independent scrutiny and analysis of AECOM, the world's largest building services consultancy.
Rinnai meanwhile continues to offer full services for essential works support to care homes.
The company provides out of hours and weekend technical support – building service consultants, designers, installers, site managers and end-users simply call 01928 531870 select 'Technical' and if the call is not answered immediately leave a voicemail. Response will be within one hour between 0800 – 22:30 / seven days a week.
If there is a constant supply of gas and water the units are guaranteed to supply temperature accurate hot water in unlimited quantities for all hygiene regimes in all types of sites.
Installers can contact the company direct in gaining access to the supply of units by calling 01928 531 870 or emailing [email protected].
Alternatively, use the smart online contact points 'Help Me Choose' or 'Ask Us a Question' on the Rinnai website homepage at www.rinnaiuk.com.
See more about Rinnai UK Limited
Other News
Featured Supplier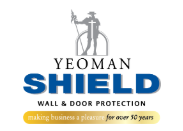 Celebrating 50 years in the wall & door protection market in 2016 made Yeoman Shield mindful of how important stability and longevity is for both vendors and purchasers, in times which are not without their uncertainties, in the business world. A strong, independent company, being able to offer a core of functional wall & door protection products...