Government aiming for Covid-free care homes by September 2021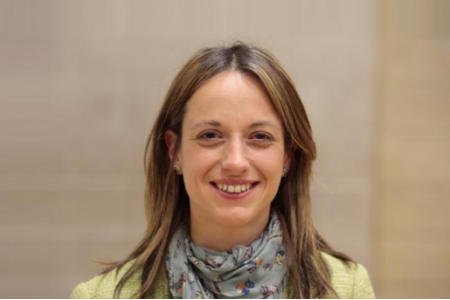 The Department of Health and Social Care (DHSC) is aiming for care homes in England to be free of Covid-19 by the end of September 2021, according to care minister Helen Whately.
In a letter to care providers, local authorities and health directors outlining the department's adult social care winter plan, Whately said it would be "wonderful" if the coronavirus had been eradicated from the sector within 12 months.
"This time next year, it would be wonderful to achieve our objective of Covid-free care homes, resilient communities and a health and care workforce still able to give their very best," she added.
The letter, published alongside the plan, confirmed the widely trailed measures on staff movement, free PPE available for all workers, the appointment of a chief nurse for adult social care, and an online 'dashboard' to allow critical data to be viewed in real time.
In addition, DHSC will make available for free and promote the flu vaccine to all health and care staff, personal assistants and unpaid carers. Pharmacists will now deliver flu vaccinations to care workers in their workplace.
Meanwhile, further steps are being taken to reduce the risks of visiting in care homes, including supervision of visitors to make sure social distancing and infection prevention and control measures are adhered to.
Furthermore, designated 'areas of intervention' will prevent visiting except in exceptional circumstances, such as end-of-life.
Whately said the Care Quality Commission (CQC) will have the means to intervene swiftly where provider performance requires rapid improvement.
CQC's boosted role will include 500 additional inspections focused on infection prevention and control and promptly following up on all high-risk services.
The CQC will also monitor targeted infection and prevention inspection protocols and remind homes of the need for "strong self-assessment procedures".
In addition, the DHSC is working on a designation scheme with the CQC for premises that are safe for people leaving hospital who have tested positive for Covid-19 or are awaiting a test result.
"These actions have a common goal: to protect staff and those who receive care during this critical phase," said Whately (pictured).
"The more we know about when, where and why people become infected, the quicker we can move to prevent community transmission."
The National Care Forum said it backed the winter plan but said the devil would be in the as yet missing detail.
"The criteria for the Infection Control Fund are not yet published making it hard for providers to plan to support staff, nor is the promised PPE strategy available, which will shine a light on what the government free PPE approach will mean in practice," said executive director Vic Rayner.
"In addition, testing is recognised within the plan as fundamental in breaking the chain of transmission, yet the testing regime in homes is suffering significant delays, and the accessibility of testing to the wider social care sector is extraordinarily limited."
Other News