Start-ups team up for innovative dementia care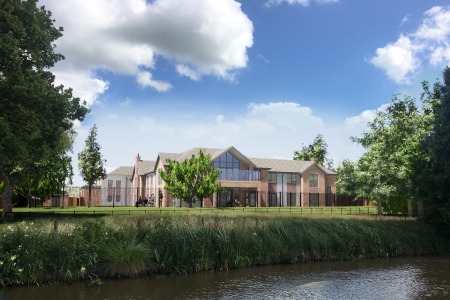 London-based care home developer Anavo has formed a partnership with Chester outfit Liberty Care Developments to deliver innovative dementia care across a number of UK locations.
Anavo and Liberty – incorporated in February 2020 and July 2019 respectively - aim to build at least six care homes across the country over the next five years.
Anavo has already submitted planning applications for care homes in Lancing in West Sussex and Whitchurch in Shropshire (pictured) - proposed to open in 2022.
The homes will feature the so-called Anavo Care Model, which it says is based on the latest international research into best practice to "create a supportive structure within an innovative environment where residents can maintain their independence and their lives are filled with a real sense of purpose."
"We want to provide amenities that people really benefit from and that help build communities within our homes," said Anavo chief executive Tom Brookes.
"Reducing the feeling of a clinical environment and providing everyday options for our residents at a more accessible price point is a key driver for us," he added.
Chester-based Liberty Care Developments was established by Andrew Baddeley, who has a wealth of experience in the care and retirement sector having delivered care home schemes for a number of the major operators in the UK.
"We have worked closely with Anavo's senior management team to understand their care model, operational needs and specific requirements for the design of their homes," said Baddeley.
"We are confident that exciting architecture with carefully designed spaces can improve care quality and make the experience of staff more positive," he added.
Other News