Allegra Care, Moorfield forge £125m portfolio partnership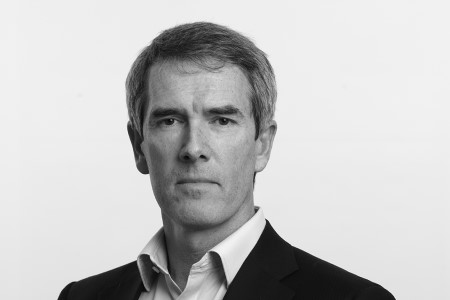 Care home operator Allegra Care and real estate fund manager Moorfield Group have teamed up to create a £125m portfolio of nursing and dementia care homes.
The partnership will target modern homes with large communal areas in central and southern England. Moorfield will initially invest on behalf of Moorfield Real Estate Fund IV.
Allegra Care will be responsible for originating and operating the assets and will also invest in the partnership, which is targeting a portfolio of 15-20 homes over the medium term.
The duo will seek to acquire both operational assets, including those offering asset management potential, alongside newly developed homes and is in advanced discussions on a number of acquisition opportunities.
"The nursing home sector is a logical extension to our demographically driven investment strategy, as we look to build on our successful track record of investing at the early stages across the 'beds' sectors," said Moorfield Group chief executive Marc Gilbard (pictured).
"The fundamentals for the UK's elderly healthcare sector remain strong, and we expect the impact of the Covid-19 pandemic to be profound, accelerating the much needed delivery of fit-for-purpose homes, of which there is a chronic undersupply in the UK," he added.
Founded in 2018, Allegra Care is a specialist care home operator and is owned by Seniors Living Group Ltd.
Allegra Care chief executive Helen Jones said: "With our model based on the core principles of the household model, resident and staff wellbeing, service quality and staff development, we are focused on delivering on our acquisition plan with Moorfield Group, and adding value to the homes and teams that become part of Allegra Care."
Allegra Care was advised by CBRE and Farrer & Co. Moorfield Group was advised by Connell Consulting and Shoosmiths.
For more information visit https://seriousinjury.shoosmiths.co.uk/
Other News
Featured Supplier

Designing wall-coverings and murals for the care home sector is an area ATADesigns have been exploring for the past few years.  With an ageing population living longer, more and more care homes are being used.  Creating a safe and caring environment in a care home is important, and this includes its interiors.   I like to think that our...
Upcoming Events
Glasgow, Hampden Park Stadium
9th September 2021
Birmingham, NEC
15-16 September
Birmingham, NEC
13-14 October
London, Epsom Downs Racecourse
19th October 2021
Cardiff, Cardiff City Stadium
9th November 2021