Rinnai: precision-controlled water temperature part of new normal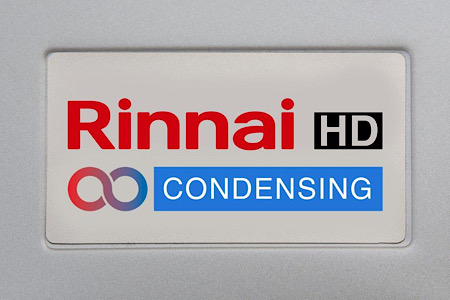 Hot water temperature precision and control are now being stated as major factors in the design, specification, and installation of any hot water delivery system, according to Rinnai.
The water system provider said reports have emerged from care homes that the temperature of the hot water is critical to the cleaning and disinfecting process to render the possibility of transmitting coronavirus as near to zero as possible.
"At a time when the need for clean and sterile indoor environments is paramount, we must re-consider the design of the provision of hot water services which incorporate heat engines to provide copious volumes of hot water and provide that hot water at the precise temperature needed," said Rinnai operations director Chris Goggin.
Sound guidance does already exist, as seen in the laundries industry, as seen within the Health & Safety Executive's HSG (95)18 Hospital Laundry Arrangements for Used and Infected Linen which states: 'The washing process should have a disinfection cycle in which the temperature in the load is maintained at 65 degrees Celsius for not less than ten minutes or, preferably, at 71 degrees Celsius for not less than threeminutes'.
The benefits of temperature control are not new – for example, in the world of building services it is well understood particularly, for anti-Legionella regimes. With ACOP L8 advising that "maintaining a supply temperature of at least 60 degrees Celsius from the heat source and/or storage vessel" among other system design advice.
All hot water delivery systems in any commercial or institutional sites need to be given detailed consideration to the potential of Legionella proliferation during the shutdown.
That will necessitate that certain procedures and measures are carried out before the system can be made 'live' and function efficiently.
ACOP L8 guidelines, produced and published by the Health & Safety Executive, lists the details and necessary procedures to ensure system cleanliness.
According to ACOP L8, continuous flow direct to outlet systems are low risk for Legionella, due to it allowing for a full turn-over of water volume, no stored water and accurate temperature control.
There is also greater scope being given to the importance of temperature in terms of building efficiency and carbon footprint.
"From almost all angles this is rightly so, as the necessity to design hot water systems at a set point greater than needed to satisfy Legionella concerns or temperature loss fears or to build in shunt pumps to continually pump water round an unoccupied building to prevent stratification, raises the real question that any user, designer, consultant or manufacturer must ask 'Are we using the right system for the right job'," said Goggin.
Rinnai's complete range of hot water heating units are available for next day delivery on orders placed before the previous mid-day.
Installers can contact the company direct in gaining access to the supply of units. Call 01928 531 870 or email [email protected] or [email protected]. Alternatively use the smart online contact points 'Help Me Choose' or 'Ask Us a Question' on the Rinnai website homepage atwww.rinnaiuk.com.
See more about Rinnai UK Limited
Other News
Featured Supplier

Intastop Ltd has been leading the way in the specialist fields of anti-ligature products and door and wall protection for over 20 years. This pedigree, combined with the company's commitment to new product development and leading edge innovation, ensures Intastop remains a leading manufacturer and supplier to the healthcare, public and leisure...
Upcoming Events
The King's Fund, Cavendish Square, Marylebone, London W1G 0AN
22nd June 2021
Liverpool, Aintree Racecourse
13th July 2021
Glasgow, Hampden Park Stadium
9th September 2021
Birmingham, NEC
15-16 September
London, Epsom Downs Racecourse
19th October 2021
Cardiff, Cardiff City Stadium
9th November 2021