Senior living sector 'to grow ten per cent in five years'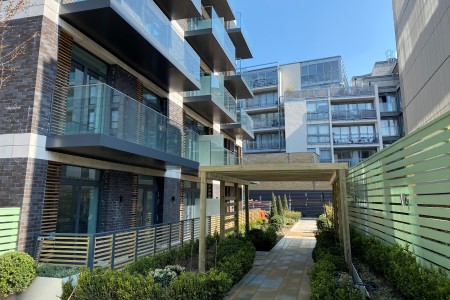 The number of specialist seniors housing units across the UK is forecast to grow by ten per cent over the next five years due to increasing institutional investment in the sector, according to property consultants Knight Frank.
The total number of seniors housing units is expected to rise to more than 800,000 by 2024, up from around 735,000 now.
The number of retirement housing units has risen by more than 21,000 units (16,000 private, 5,000 affordable) in the last five years.
Meanwhile, 23,700 housing with care units have been built (10,000 private, 13,700 affordable) over the same time.
Knight Frank forecasts show a projected five per cent increase in the retirement housing market and a 48 per cent rise in the housing with care market – also known as extra care – between 2019 and 2024.
Analysis of the planning pipeline by the consultancy suggests there will be a threefold increase in the number of build-to-rent specialist seniors housing units delivered in the next five years, driven by housing with care operators.
However, the rate of delivery is dwarfed by the UK's ageing population. By 2037, population projections suggest that one in four of us will be over 65.
Knight Frank said in real terms the number of seniors housing units per 1,000 individuals aged 75-plus is expected to drop to 120 by 2024, down from 137 in 2010 and 129 currently.
The areas of highest opportunity for private developers to deliver seniors housing are focused on the South East and London, it added.
"There are a number of clear trends emerging in the senior living space, driven primarily by demand from residents. Schemes in urban locations – such as Audley's new Nightingale Place in Clapham [pictured] – are becoming increasingly popular as more people seek lifestyle-led offerings," said Knight Frank head of senior living Tom Scaife.
"Developments of mixed tenure are also becoming more widespread, as people discover the flexibility that comes from renting instead of buying in their later years," he added.
Other News