National Association of Care Catering event goes ahead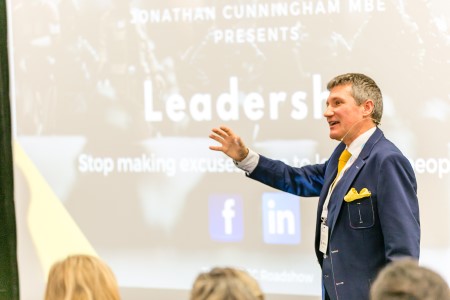 The National Association of Care Catering (NACC) has confirmed the NACC Training & Development Forum 2020, including the NACC Awards 2020, will return as a live event in October.
Following the Prime Minister, Boris Johnson's announcement that conferences and exhibitions can recommence from 1 October, the NACC event will take place at East Midlands Conference Centre in Nottingham on 7-9 October.
The NACC Training & Development Forum brings together its members and care catering professionals for a two-day programme of keynote speakers, certified training workshops, live cookery demonstrations, meet-the-buyer meetings, supplier exhibition and networking.
With sole occupancy of East Midlands Conference Centre and hotel for the duration of the forum, the NACC is maximising all available space and embracing technology to make the event Covid-secure in line with government guidance.
The team is working closely with the venue and a specialist health and safety expert to put in place strict measures to keep delegates, exhibitors and guests informed and safe and to ensure everyone feels comfortable throughout, NACC said.
"Some elements of the event will, of course, run slightly differently to previous years, but we guarantee that we'll deliver the relevant and inspiring learning and development opportunities, engagement and networking that care catering professionals expect and appreciate," added NACC National Chairwoman Sue Cawthray.
"Covid-19 has created one of the most challenging periods for our sector and the forum gives us all the much-needed opportunity to focus, learn and continue to support each other as we navigate the current climate and remain agile to ensure we continue to deliver vital services."
The NACC Awards 2020, which recognise dedication, innovation and excellence in care catering, will take place on the evening of 8 October.
Other News