Rinnai runs hot amid Covid lockdown easing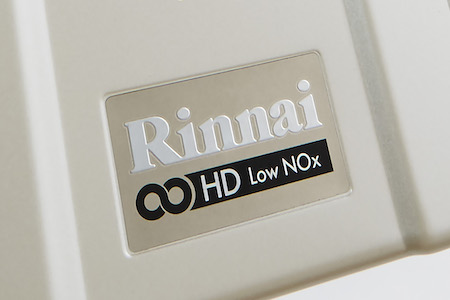 Hot water systems outfit Rinnai is maintaining direct operational support to essential services such as care homes amid the easing of Covid lockdown.
The services include Rinnai's Runcorn UK HQ weekend sales support being open for any emergency or essential equipment provision of new units and for spares.
In addition, Rinnai is running a weekend operational and technical support helpline. Call 01928 531870 and select sales and if the call is not answered immediately leave a voicemail and the company will respond within an hour.
Rinnai has also made provision for collection of new units or spares from the Runcorn HQ for Saturday and Sunday. All Rinnai representatives adopt safe distancing in any contact for this or deliveries.
Emergency delivery is available on working days and weekends/out of hours under essential works circumstances and, where possible, Rinnai will readily offer a delivery service to site.
Furthermore, Rinnai is offering out of hours and weekend technical support. Installers, site managers, contractors and all end-users should call 01928 531870 select technical and if the call is not answered immediately leave a voicemail - response will be within one hour between 08:00–22:30, seven days a week.
Rinnai meanwhile has responded to the crisis with a range of new products and initiatives that allow customers virtually instant access to the supply of continuous flow hot water heating units and systems.
New products & services from Rinnai include:
• Handwash stations capable of 900 handwashes per LPG bottle
• Remote monitoring systems
• Hot water energy audits
• Restart kits for those sectors emerging from lockdown
• Site cost comparisons including capital and operational expenditure reviews, lifecycle costing and carbon footprint analysis
• Legionella advice & procedures for restart of continuous flow systems
The Rinnai range of units is available within 24 hours, provided the order is received before mid-day of the previous day. Rinnai UK has fully maintained its total service throughout the Covis-19 situation and the company has kept high stock levels of all units plus spares and accessories.
Provided there is a constant supply of gas and water, Rinnai units are guaranteed to supply temperature accurate hot water in unlimited quantities for all hygiene regimes in all types of healthcare sites or temporary accommodation.
Installers can contact the company direct in gaining access to the supply of units by calling 01928 531 870 or emailing [email protected]
Alternatively, use the smart online contact points 'Help Me Choose' or 'Ask Us a Question' on the Rinnai website homepage at www.rinnaiuk.com
See more about Rinnai UK Limited
Other News
Featured Supplier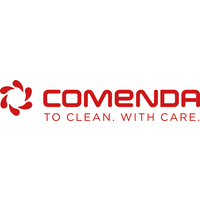 At Comenda we have been designing and manufacturing professional dishwashers since 1963. "Hygiene" and "Safety" are our DNA and have been simply our core objective for almost sixty years. Perfect sanitisation is granted across the Comenda range, allowing a significant reduction in the amount of microbial life on the crockery and guarantee...
Upcoming Events
The King's Fund, Cavendish Square, Marylebone, London W1G 0AN
22nd June 2021
Liverpool, Aintree Racecourse
13th July 2021
Glasgow, Hampden Park Stadium
9th September 2021
Birmingham, NEC
15-16 September
London, Epsom Downs Racecourse
19th October 2021
Cardiff, Cardiff City Stadium
9th November 2021