Barnsley care staff arrested amid 'neglect' investigation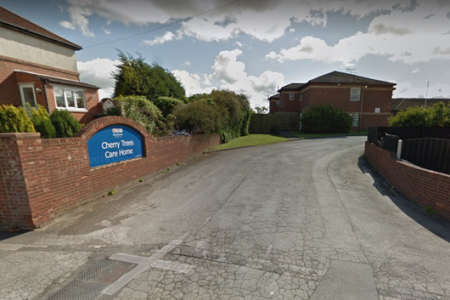 South Yorkshire police have arrested five women as part of an investigation into suspected neglect in a Barnsley care home.
The women, all from Barnsley, were arrested on 25 June on suspicion of ill treatment or wilful neglect by a care worker at Cherry Trees (pictured) in Lundwood.
South Yorkshire police launched the investigation after images were circulated online showing apparent neglect.
The arrests bring the total number detained under the investigation to seven.
Two Barnsley women were arrested and questioned on 22 June and later released under investigation.
"All those arrested have been suspended from work," said senior investigator DCI Phil Etheridge.
"We continue to work closely with the home, and with Barnsley Council, and we are assured that the families of all their residents are being kept up to date with developments in this inquiry," he added.
Barnsley Council said it is working with the Care Quality Commission and the Barnsley Clinical Commissioning Group to look into the reports of neglect.
"We want to be assured that the quality of care provided is of the highest standard and until that point, no further admissions will be made to Cherry Tree care home," said cabinet spokesperson for adults and communities Jenny Platts.
Other News