Exemplar aims to set standard with Bradford development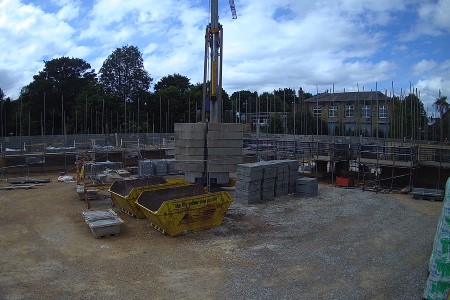 Yorkshire provider Exemplar Health Care has kicked off construction of a £5m specialist care and rehabilitation facility in Wyke near Bradford.
The Wykewood home will consist of 40 bedrooms, each with ensuite wet room, spread over three floors. Each floor will feature a communal dining room, lounge and quiet area.
In addition, the ground floor will have a hub and activity room overlooking the landscaped gardens as well as sensory and therapy rooms that will provide a dedicated space for rehabilitation.
Construction of Wykewood is being tackled by project contractors Walter Thompson. Wykewood is scheduled to open for residents in May 2021.
Walter Thompson is also building Exemplar's Blackmoor care home in Birmingham, which is set to open in March 2021.
Wykewood is expected to create full- and part-time jobs for more than 100 people in the local area, in a range of roles including nurses, support workers, administrators, activities coordinators, chefs and domestic workers.
"We consulted closely with local clinical commissioning groups and found there's high demand for a high-quality home like Wykewood in the area," said Exemplar senior director of operations Selina Wall.
"Our one-of-a-kind home will enable local people to live close to their own homes, and get back their independence and everyday living skills," she added.
Other News