HC-One to award full sick pay to staff affected by Covid-19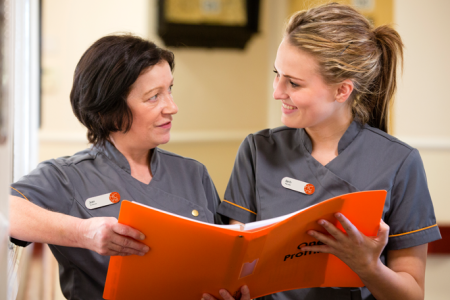 Care provider HC-One has pledged to award full Covid-19 sick pay to its workers who are self-isolating while waiting for a test.
The company has also promised to retrospectively pay any carer who has been diagnosed with the disease since the outbreak began.
Carers working for HC-One, which has more than 300 homes and a 27,000 workforce across the UK, were previously awarded statutory sick pay of £95.85 per week.
The company's latest figures showed there have been 5,153 suspected or confirmed Covid-19 cases in its homes since the start of the pandemic. In addition, there have been 923 Covid-related deaths of residents.
Trade union GMB dubbed HC-One's decision to pay full sick pay to staff a "a massive win" for carers.
"We have been fighting hard for full sick pay across the care sector," said GMB care lead Kelly Andrews.
"It's is completely unrealistic for anyone to live on £95 a week – and it's utterly unfair to force carers to make the impossible choice between feeding their families or risking the health of their colleagues and residents by coming into work sick."
Andrews added: "We still back pay for everyone who had to self-isolate before testing came in. But HC-One has shown the way – GMB urges other care providers to follow."
Other News