Providers voice anger over reported delay to social care reforms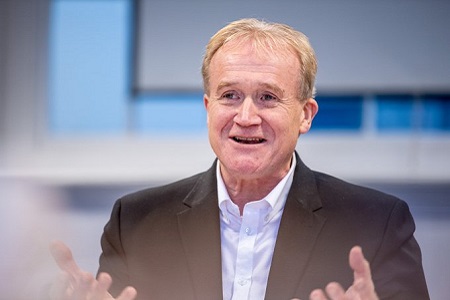 The Independent Care Group (ICG) has dubbed reports that the UK government shelved plans to reform social care before the Covid-19 pandemic a "scandal".
According to the BBC, ministers were considering social care reform up until March's budget but then shelved plans until autumn.
The BBC reported a cap on care costs in England and a method of getting payments direct to care providers, rather than through commissioners, were among the options discussed.
ICG, which represents care providers, said it would be a "scandal" if reform was "so close to being unveiled before being kicked down the road".
"If true, this is an awful revelation and evidence of the latest of many horrendous delays in tackling social care which have left the sector chronically under-prepared for situations like coronavirus,2 said chairman Mike Padgham (pictured).
"We have been lobbying for reform for many years and to learn that plans were almost put in place but then delayed again is a kick in the teeth for all care providers at this challenging time," he added.
The ICG claims 1.5m people are living without the care they need after almost £8bn was cut from social care budgets since 2010.
"Coronavirus exposed a social care system that was on the brink of collapse and those cracks have been laid bare during the pandemic and the way care providers have been able to respond. Care providers are now in dire straits with admissions falling due to coronavirus and staff and PPE costs spiralling. Many are close to the edge," said Padgham.
"If reform had been carried out years ago, social care would have been able to respond better. Instead of kicking this issue further and further down the road, the government needs to begin tackling the reform of social care right now, so that we are never put in this perilous position again," he added.
Other News