Person Centred Software launches video calling upgrade for comms platform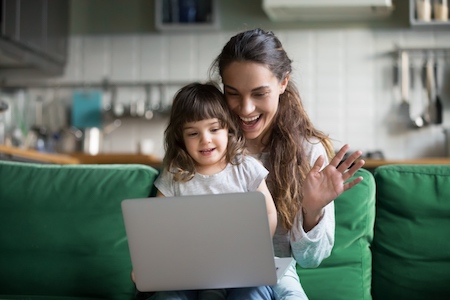 Care technology developer Person Centred Software has upgraded its Relatives Gateway platform with video calling to keep residents connected with families during the Covid-19 outbreak.
The upgrade follows a 50% surge in usage of Relatives Gateway since the outbreak began, and a huge increase in phone calls to homes from families requesting updates on their loved ones.
The feature is offered free of charge to the UK's 18,500 plus care providers.
The upgrade uses a unique code entry system eliminating the need for homes to set up separate login profiles on third party accounts for every single resident.
It makes it simple for carers to manage communication, and will keep elderly residents more easily in touch with family during a hugely challenging time for the sector.
Person Centred Software worked quickly to create and release a free version of its Relatives Gateway platform for all UK homes at the end of March. The new video calling functionality will also be free of charge for the duration of the pandemic.
"A major challenge care homes face is time setting up and securing individual resident profiles on third party video calling platforms," said director Jonathan Papworth.
"Many care homes are understandably experiencing high volumes of calls from families requesting updates about loved ones, and this is taking care staff away from looking after residents. That is why we have updated Relatives Gateway with a video link tool. It is fast to set-up, GDPR compliant, easy to manage and available to use right now, free of charge," he added.
For further information, visit the Covid-19 reponse webpage or call 01483 357657.
Other News