Rinnai launches info hub for hot water queries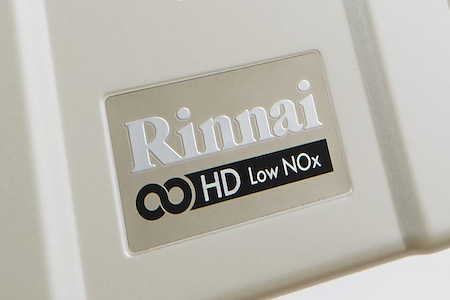 Rinnai has launched a dedicated information hub to all essential works installers and contractors in maintaining a constant and uninterrupted flow of hot water supply to key and critical sites.
The company has invited approaches from organisations for any queries related to uninterrupted hot water supplies for cleaning and hygiene in healthcare sites.

"All questions and queries on maintaining constant flows of hot water for hygiene and cleaning use in all healthcare, care homes and mobile hygiene, foodservices - including any new or planned sites - can be readily directed to us as an information hub," said Rinnai UK managing director Tony Gittings.
"I would also suggest that all installers, contractors and sites make extensive use of the digital technology and extended services we have made available to support the end user in these times of social distancing," he added.

"These include our online touch points, 'Ask Me a Question' and 'Help me Choose' which are in operation constantly and we aim to reply as soon as possible."

"It is also important for the installer and end user to understand that continuous flow can readily and quickly replace any other form of hot water delivery that fails or cannot cope with demand. A site doesn't need to do what they believe is a like for like replacement - essential services sites simply needs uninterrupted and reliable flows of hot water hygiene," added Gittings.

As long as there is a constant supply of gas and water, continuous flow units are guaranteed to supply temperature controlled and useable hot water in unlimited quantities for all hygiene regimes in all types of healthcare sites, temporary accommodations and essential services.
Rinnai UK has continued to be open for business throughout the current situation with staff able to take any technical enquiries via telephone or online and the company has excellent stock levels of all units in the range plus spares and accessories.

Installers can contact the company direct in gaining access to the supply of units by calling 01928 531 870 or emailing [email protected] Alternatively use the smart online contact points 'Help Me Choose' or 'Ask Us a Question' on the Rinnai website homepage at www.rinnaiuk.com.
Rinnai also offers the following services:

• Out of hours and weekend technical support – installers, site manager and end-users simply call 01928 531870 select technical and if the call is not answered immediately leave a voicemail. Response will be within one hour between 08:00–22:30, seven days a week. This means that there be a technical response every day of the week.

• Rinnai's Runcorn UK HQ emergency weekend opening and sales support – will be open for emergency / essential equipment provision of new units and for spares.
• Collection of new units/spares from Runcorn HQ for Saturday and Sunday. All will adopt 'safe distancing' in any contact for this or deliveries.
• Weekend operational & sales support helpline. Call 01928 531870 and select sales and if the call is not answered immediately leave a voicemail and we will be back within the hour.
• Emergency delivery weekends / out of hours - under essential works circumstances and, where possible, Rinnai will offer a delivery service to site.

Other News