Brunelcare builds South Gloucestershire bridges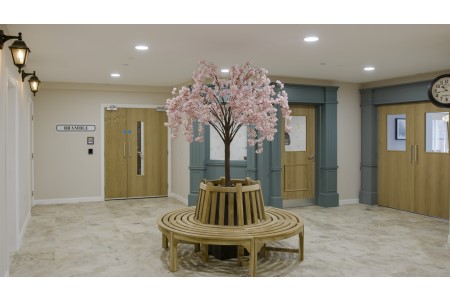 Brunelcare has opened the Little Heath care home and reablement centre in Cadbury Heath in South Gloucestershire after a two-year build.
The 64-bed care Home and 24-bed reablement centre has welcomed its first guests following registration with the Care Quality Commission.
Working in partnership with University Hospitals Bristol and Weston NHS Foundation Trust (UHBW), the new facility is expected to play a key role in freeing up hospital beds to take pressure away from the NHS during this critical time.
"Brunelcare were determined, despite the Covid-19 crisis, that we would go ahead with the opening of Little Heath centre. This is the first time that Brunelcare and UHBW have worked in such a close partnership and we're excited about the potential for more collaboration between the world of social care and the NHS in the future," said Brunelcare chief executive Oona Goldsworthy.
UHBW strategy director Paula Clarke said: "Working more closely with our partners to support people to leave our hospitals when they are medically well enough is a key part of our strategic approach for the future, but the current pandemic makes this even more essential."
"We are delighted that some of our patients will be able to access further support from the bespoke reablement unit at Little Heath that will help them return home with as much independence as possible," she added.
The build includes lounges, quiet areas and breakout spaces for residents and guests, and a gym to be used with physiotherapists to help aid guests' recovery.
Each room at the reablement centre includes its own ensuite with level access wetroom.
The centre also hosts a 'town square' that replicates a busy high street, with coffee shop, hairdresser and onsite shop that will officially open later in the year for use by guests, residents and their families.
Other News