Coronavirus: Labour demands more equipment for care home staff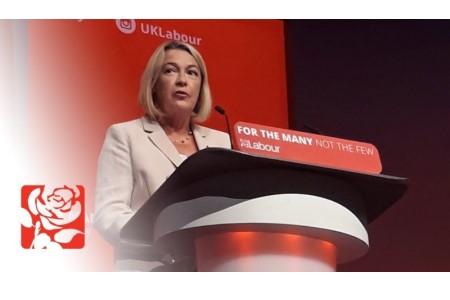 Labour has called on the UK government to provide care homes with full personal protective equipment (PPE) to protect staff and residents against coronavirus.
Responding to media reports that care homes have each only received 300 masks and will not receive further PPE to protect frontline staff, Shadow Health and Social Care Minister Barbara Keeley (pictured) demanded urgent action.
"Care home residents are mainly vulnerable older people who are likely to need support involving close contact. It's therefore vital for both residents and other staff that those caring for them are provided with full protective equipment," she said.
"Labour has repeatedly raised the issue of PPE for care home staff with Ministers, but we have yet to receive assurances that they will get the comprehensive protective equipment needed to keep themselves and residents safe," she added.
"Protective masks are not enough – care staff need full PPE, including gloves, aprons, and visors. Ministers must explain urgently when they will provide them with this vital protection.
Other News