Coronavirus: Provider issues call for care home volunteers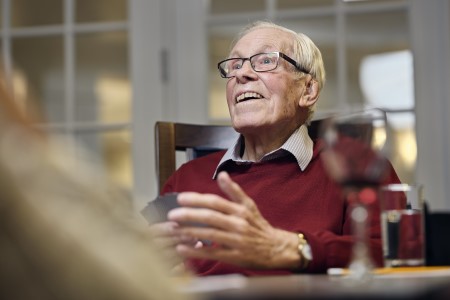 Care home provider Sunrise Senior Living UK and Gracewell Healthcare has called on members of the public to volunteer to help older people during the coronavirus crisis.
Volunteers would be asked to visit care homes to help with assisting meals, accompanying residents with walks, activities, and contacting family, collecting prescriptions and medicine, as well as supporting housekeeping, laundry and kitchen staff.
"Like the NHS, we are looking for volunteers to lend a hand so that we can continue providing the best possible care and support to residents in our homes, as well as people living in the surrounding areas," said Sunrise Senior Living UK and Gracewell Healthcare chief executive Natalie-Jane Macdonald
"It's important we all come together - whether it's by volunteering for the NHS, or with a social care provider – we can all make a huge difference," she added.
No previous care experience is required, the company said. More information can be found at here and here.
Meanwhile, Care England, the representative body for independent providers of adult social care, reiterated its call to arms to volunteer in the sector.
"The adult social care sector too will require the support of the nation in the coming months. We encourage those who are willing and able, to do so by joining the adult social care workforce," said chief executive Martin Green.
Other News