HC-One chairman calls for care home jobs fast-track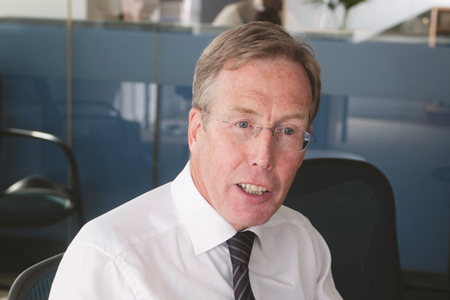 Laid-off workers in retail and hospitality sectors should be fast-tracked for care home jobs to help ensure the well-being of residents amid the coronavirus pandemic, HC-One executive chairman Sir David Behan has told the Daily Telegraph.
Behan, a former chief executive of the Care Quality Commission, called for a relaxation of regulations so shopworkers, catering and other staff affected by the Covid-19 outbreak could find temporary employment in the care sector.
"It is critical that we ease regulations so we can get workers into the care sector, to relieve pressure on the frontline. There are going to be a lot of people who have been working in retail, in pubs, in cafes, who will need work, and these are the people we need to be helping us in the care sector," he told the Daily Telegraph.
"We don't have time to wait 30 days for criminal record checks – clearly we need some checks, especially for those with direct contact, but there are a lot of jobs in kitchens, in offices and so forth that can release other staff to the frontline. So we need to find a way to fast-track workers to help care homes," he added.
In a related development, care home providers including Four Seasons Healthcare, Gracewell Healthcare, Ideal Carehomes, Stow Healthcare, Sunrise Senior Living and others have launched a recruitment drive of workers who have been affected by the coronavirus outbreak.
"Everyone is affected by the outbreak of coronavirus and none more so than our elderly and most vulnerable in society who still need to be cared for during these extraordinary times," said a Four Seasons Healthcare spokesperson.
"We are looking for passionate, caring people with excellent interpersonal skills to support our care teams to provide great care to our residents," the spokesperson added.
Other News