Essex care home celebrates performance U-turn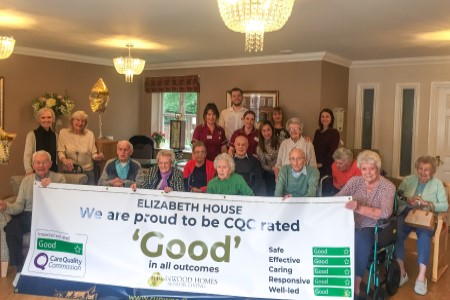 Elizabeth House care home in Essex has been recognised by the Care Quality Commission (CQC) for a radical turnaround following an unsettling time over the past 18 months.
In its latest report on the facility the CQC rated Elizabeth House care home in Benfleet as 'good' in all areas of inspection.
Elizabeth House was previously rated as 'inadequate' by the authority in September 2018 and then 'requires improvement' status in February 2019.
Operator Runwood Homes said the new rating is crucial for instilling confidence and a good reputation within the local community.
"The team are very much delighted to have received a 'good' rating following our latest CQC inspection at Elizabeth House," said home manager Arrianne Concepcion.
"The passion, commitment and dedication we all have to look after our residents remains our top priority and we are very happy that this is reflected within the report. We will continue to work hard and go above and beyond in the service of our residents," she added.
The residential care home is registered to care for people over the age of 65, including those living with dementia.
Other News