Established home in Woolston sold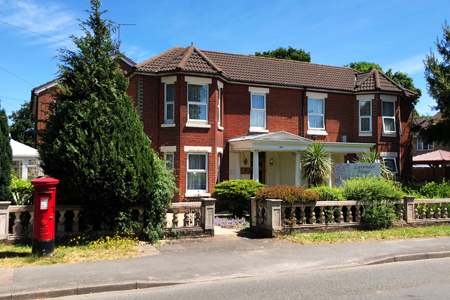 Lavender House, a well established care home in Woolston, a suburb of Southampton, Hampshire, has been sold.
Lavender House is registered for 20 as a care home in the categories of old age and dementia. The home has 15 bedrooms, four of which have en-suite facilities and trades over two floors. The home benefits from a full time manager and a dedicated team of staff, many of whom have worked there for a long time.
A full and open marketing campaign was undertaken, attracting interest from first time care home buyers, investors and also property developers.
Previous owner Richard Kitchen says: "I took the decision to sell three of my four care homes, and am very pleased to have achieved a positive sale of Lavender House, with completion of the other two homes expected soon. The process was smooth, and it is great to see the enthusiasm that Moni has for the sector. I wish her and the team great success with their new business."
The new owners, Moni Virdi and her father Bob are new entrants to the care sector. Moni Virdi says: "We had been looking to buy a care home for quite a while and when we saw Lavender House we felt a connection straight away. The property presents very well and it is a lovely and well run home which we are very pleased to have bought. This is an exciting new venture for us, and we look forward to getting to know the staff, residents and their families."
Charles Phillips, director at Christie & Co's Winchester office, which handled the sale, adds: "Having supported Richard with the sale of one of his other homes a number of years ago, I was delighted to be asked again to assist him with the sale of three of his care homes. Lavender House is the first sale to complete, though the other two homes are both under offer. Lavender House is an ideal purchase of a new entrant to the care sector and with the assistance of the dedicated staff we are confident that Moni and Bob will do very well."
Other News