HC-One appoints new chair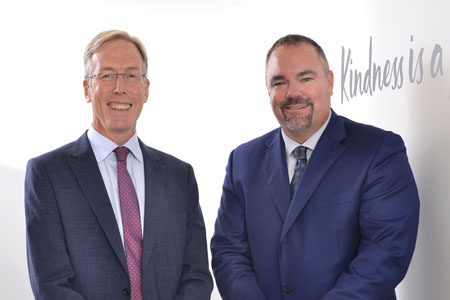 HC-One has announced the appointment of Sir David Behan CBE as non-executive chairman of the company board.
Behan joined the HC-One board as a non-executive director in November 2018 and will assume his new role from 31 October 2019. This follows the retirement of Dr Chai Patel CBE FRCP.
He is also the chair of Health Education England – having taken the post on 1 December 2018 – and he will continue to serve in this role.
His career includes being the chief executive of the Care Quality Commission for six years. Before that he held roles including chief inspector of the Commission for Social Care Inspection, director general for social care, Local Government and Care Partnerships at the Department of Health, director of social services for the London Borough of Greenwich and before that for Cleveland County Council.
Behan says: "Throughout my time on HC-One's board I have been repeatedly impressed by the commitment of HC-One colleagues to making sure residents are safe, happy and well cared for. The organisation is focussed on becoming the first choice care provider for residents and colleagues.
"I'm delighted to have been appointed chairman and look forward to continuing to work with the board and senior management team so that HC-One continues to deliver its ambition of becoming the best care company based on the value of kindness. My personal passion for safe, effective and high quality care will remain a top priority."
HC-One chief executive Justin Hutchens adds: "I'm delighted that Sir David has accepted the chairmanship, and I look forward to welcoming him in his new role. His knowledge and experience have been – and will continue to be – hugely valuable to me, our organisation and colleagues and, most importantly, the residents we care for.
"The coming years look set to be an exciting time for the HC-One family. We are very proud of what we have achieved so far and with Sir David's support and guidance, I know we will further elevate the service we provide to communities across the UK."
HC-One founder and retiring chairman, Dr Chai Patel CBE FRCP says: "As the founder of HC-One, I can think of no one more appropriate to take on the chairmanship than Sir David.
"His unparalleled experiences across the UK social care spectrum sits perfectly alongside Justin's global track record in care provider operations.
"Together they will navigate the company as it continues to become a truely great organisation, harnessing 21st century connectivity and building on our strong values to ensure that we continue on our mission of providing the kindest care".
Other News
Featured Supplier
Skopos Fabrics Limited is a leading provider of contract fabrics and soft furnishings. As experts in flame retardant fabrics, Skopos develops new collections each year to meet the demands of the care environment. With waterproof upholstery fabrics, wipe-clean faux leathers and a large choice of printed and woven designs Skopos can meet the needs of...