Innovation in juice dispensing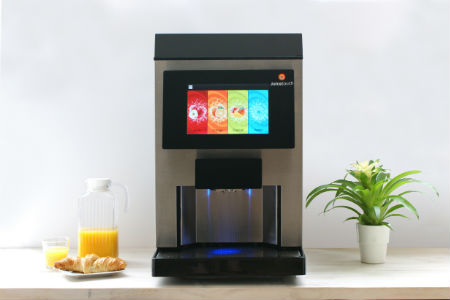 In a move that brings juice dispensers in line with technologically advanced coffee machines, commercial drinks specialist Liquidline has launched the Juicetouch.
Designed to improve user experience and provide an easy-to-manage juice dispenser, the sleek design, touchscreen and Wi-Fi connectivity makes the Juicetouch the first of its kind.
The Android touchscreen interface is intuitive and simple for customers to use, while giving businesses complete control of the system. Management information such as the number of vends, juice levels and maintenance notifications can all be accessed remotely. A login area allows the manager to select juice concentration, from squash to premium full strength, and set specific times of day that juice can be dispensed.
The Juicetouch offers a choice of three chilled juices, as well as filtered still water, with the added option of sparkling water if desired. Drinks can be dispensed at a high speed into cups or jugs.
Gavin Pooley, managing director at Liquidline, explains why he's pushing for innovation in this sector. "There has been very little advancement when it comes to juice dispensers. These machines have been left alone, whereas coffee machines have evolved massively over the past few years, creating a huge gap in the market.
"Businesses can now benefit from the latest technology across their entire drinks offering. The Juicetouch perfectly complements the Cafétouch – our flagship range of coffee machines. Pairing them creates the ultimate refreshment station that instantly improves the environment they're placed in."
All Liquidline products are backed up by a team of UK-based experts and nationwide Liquidline employed engineers. More than 25 percent of faults are fixed over the phone, and Liquidline promises a call out response within eight working hours. Dispensers are scheduled a full service and filter change every six months.
The Juicetouch can dispense between 30-100 litres of juice, depending on concentrate level, before requiring a refill – which if ordered by 4pm over the phone, online or by email will be delivered the next day.
The bag in box juice system means that there is no mixing within the machine and no pipes to be cleaned, making the dispenser incredibly hygienic. With the added benefit of saving staff time opening and decanting cartons, this system also reduces the amount of packaging waste that's created – a greener alternative for companies that wish to enhance their sustainability credentials.
Liquidline is currently running a special promotion whereby if businesses order a Juicetouch online, it is completely free, including installation and maintenance. Businesses will only pay for the juice refills.
Other News
Featured Supplier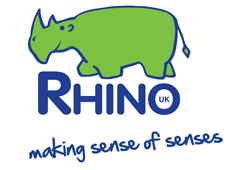 Rhino UK is a leading supplier of multi-sensory equipment offering complete design, installation and maintenance service. For more than 75 years' combined experience working with Local Councils and Government Sectors serving Health and Education establishments
Upcoming Events
The King's Fund, Cavendish Square, Marylebone, London W1G 0AN
22nd June 2021
Liverpool, Aintree Racecourse
13th July 2021
Glasgow, Hampden Park Stadium
9th September 2021
Birmingham, NEC
15-16 September
London, Epsom Downs Racecourse
19th October 2021
Cardiff, Cardiff City Stadium
9th November 2021